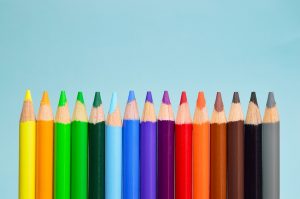 A podcast created by Vermont College of Fine Arts (VCFA) has just been launched.  Containing interviews with alumni, current students, faculty, and visiting artists, it will provide an avenue for the VCFA to bring artists to campus through its various programs.
According to Thomas Christopher Greene, President of VCFA, the project provides a way for those associated with VCFA to share their experiences and tell their stories, ultimately defining the culture of the VCFA in all its entirety. Hosted by local radio and podcast producer Erica Heilman, one faculty member – Matthew Dickman – in the first session spoke about how his challenging childhood shaped the poetry he writes today.  Others featured include: Tim Schauder (Film faculty member), Adam DelMarcelle (Graphic Design student) and Cori McCarthy (Writing for Children & Young Adults alumni). Every six weeks a new episode of Art More Than Ever will be released on VCFA's podcast page.
Other VCFA students are working on solving local unresolved crime. As part of her course,  Fine Arts student Jennifer Kathleen Gibbons undertook research into a case in 1980 of teenager Suzie Bombardier who was found raped and murdered in the San Joaquin River.  When she saw the headstone on a visit to her grandparents' grave in Lafayette, California, curiosity got the better of her and she started writing about the case in her blog.  Shortly after she expanded to other national publications, and, with the case once more in the public eye (as well as the aid of newer DNA technology) 63-year-old Mitchell Lynn Bacom, was finally identified at the end of 2017.