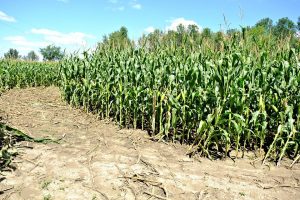 There have been a few activities taking place in public arenas in Vermont recently.  First – together with much of America – the state celebrated Labor Day with its 42nd annual parade, which also marked the unofficial end of summer. This blowout party is extremely popular and each year has a theme.  The one for 2017 was superheroes, whereby participants were encouraged to celebrate the personal heroes in their lives. So popular is this event that people come from out of state for it, and natives make the effort to return for it.
Bear season has also just started in Vermont. Running until the beginning of November, this early rifle deer hunting season is all the rage in the state. According to Vermont's Department of Fish and Wildlife, Vermont has one of the country's "densest black bear populations" – an average of one bear per three square miles.
Another great outdoors activity for this time of year in Vermont is The Great Vermont Maze. Spanning 24 acres with 10 feet tall walls corn and three miles of dirt trails, it is New England's largest corn maze. On average, people who attempt the maze have to start over three times, and it takes over two hours to get out!  Thankfully there are emergency exits!