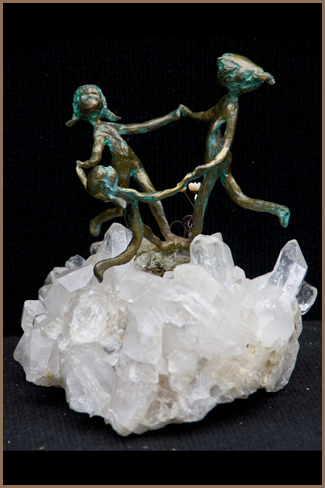 Recently, my wife and I had the privilege of vacationing in Sedona, Arizona. What a break from real life! While we were there, we took in an amazing art show called the Bell Rock Art Show held in the Village of Oak Creek outside of Sedona.
The show was surrounded by the beautiful Red Rocks of the Sedona Area. While we were at the show, we discovered the work of Martin Borja, a Master Sculptor. Born in Domingo, Ecuador and educated at the Art Institute in Quito, Ecuador, he's been a professional sculptor for 35 years.
This sculpture, and much of his work, consists of welding manganese and bronze with semi-precious stones, basalt rock and crystals.