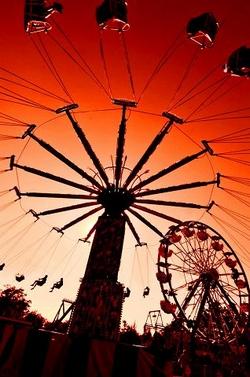 The first New Hampshire fair of the season will kick-off on Thursday, July 16 in Stratham.  Gates open every morning at 8AM, except for Thursday's fair when the fair begins at 12PM.
Visitors to the fairgrounds can expect a taste of a real "old-time" fair which follows closely in the traditions of old country fairs. There will be 4H activities and exhibits, midway rides, magic and music, and of course the Miss Stratham Fair Pageant. And that is just the beginning.
This particular fair was first produced in 1967, and has been a highlight of the New Hampshire fair circuit ever since. A single day pass costs $8 for an adult and $5 for children ages 6-12 and seniors older than 65. Under 6 are free.
Thursday is Grandparents day which means grandparents bringing along a child or children under age 12 get to enjoy the fair for free.
For more information about tickets, sponsors, programming and more, go to the Stratham Fair web site. Last day of the fair is July 19th.
See you at the fair!