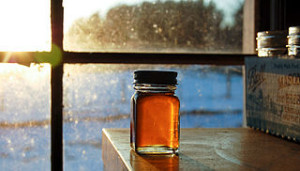 All my loyal readers know how much I love Vermont. Here are some wonderful facts that will convince anyone, even someone that thinks Vermont is in Canada, to admire this fair state.
1.    Vermont has its very own Loch Ness Monster, but in this case its in Lake Champlain.
2.    There are no billboards (legally) posted in Vermont. That's right. Billboards have been banned in the state since 1968.
3.    Vermont was once an independent country. For fourteen years from 1777 to 1791 when it became the 14th state of the United States, the nation of Vermont had its own currency, had its own postal service, and made slavery illegal.
4.    Lake Champlain was one of the Great Lakes. Running almost the entire length of the border between New York and Vermont, Lake Champlain is the sixth largest interior body of water in the USA. In March 1998 President Bill Clinton signed a bill that officially declared Lake Champlain as the sixth Great Lake. This designation paved the way for the lake to receive research funding from the National Sea Grant Program. Unfortunately this status only lasted a few weeks until the bill was repealed.
5.    Vermont produces 35 percent of all the maple syrup in the US, making it the single largest producer of the sugary syrupy treat.