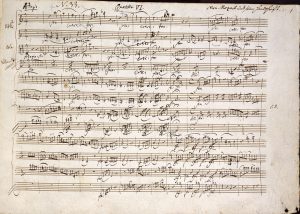 For the first time this year, the annual Vermont Mozart Festival (VMF) has welcomed overseas musicians.  This year, a Cuban quartet played, led by Michael Dabroski who was impressed earlier this month when he was teaching in Cuba and came upon this unique=sounding classical music band, explaining that the "Cuban musical language is somewhat popular sounding but has the traditional style of string quartet, so we have a crossover."
Comprising two flautists and two oboists, the public was subject to the band's performance in Burlington's Hotel Vermont, on the outdoor terrace.  Sipping drinks, chatting and just mellowing out, the performers got a wonderful night to expose their talents.
This is actually only the second time the VMF has been in action and typically showcases work from newly-minted professionals from throughout North America, Canada and Cuba who do not mind performing for free, but are using the opportunity to gain exposure and networking.